Snow & Ice Management
Lynden Lawn Care has a wide range of commercial and industrial snow and ice management services. Our comprehensive snow and ice services include not only the standard plowing and application of ice melting products, but also site patrol for dangerous conditions. All sites are reviewed with the customer at the beginning of the season for a snow and ice management plan. Lynden Lawn Care has all the equipment from small snow blowers and trucks to skid steers and tractors, no matter what the size we can accommodate your needs. For more information please contact us today for a consultation: 1-888-577-1117.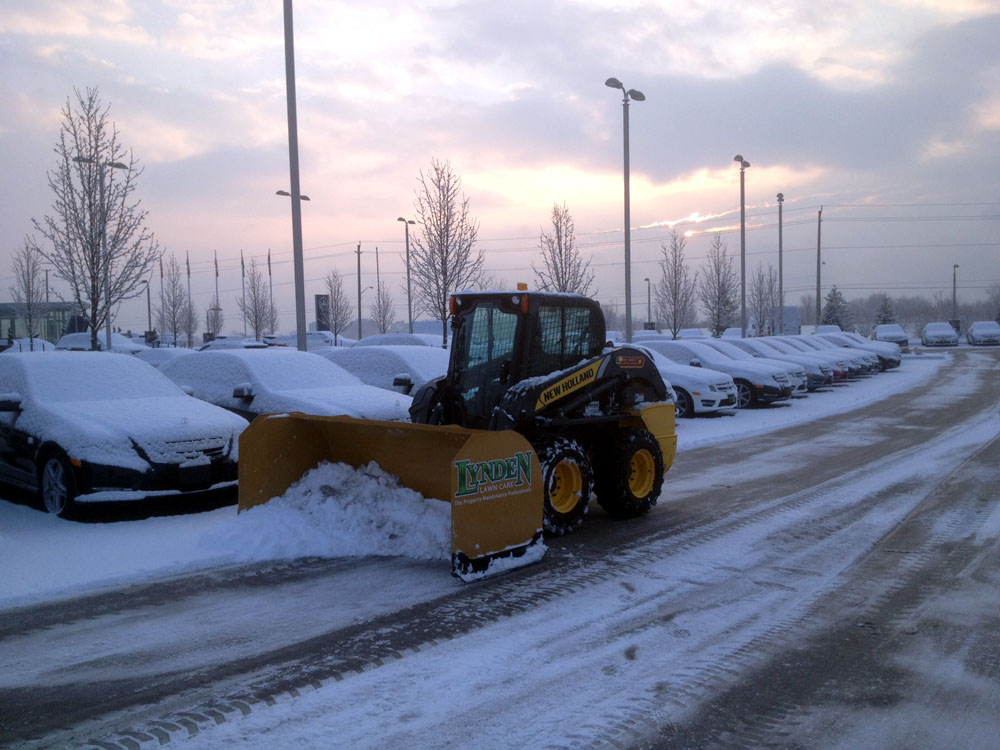 Snow & Ice Management Services Include:
- Snow Plowing (a wide range of equipment)
- GPS Tracking Equipped Vehicles
- Snow Removal and Relocation
- Site Condition Monitoring
- Salt and Ice Melt Application
- Onsite Salt Storage
- Liquid De-icing
Why Choose Lynden Lawn Care?